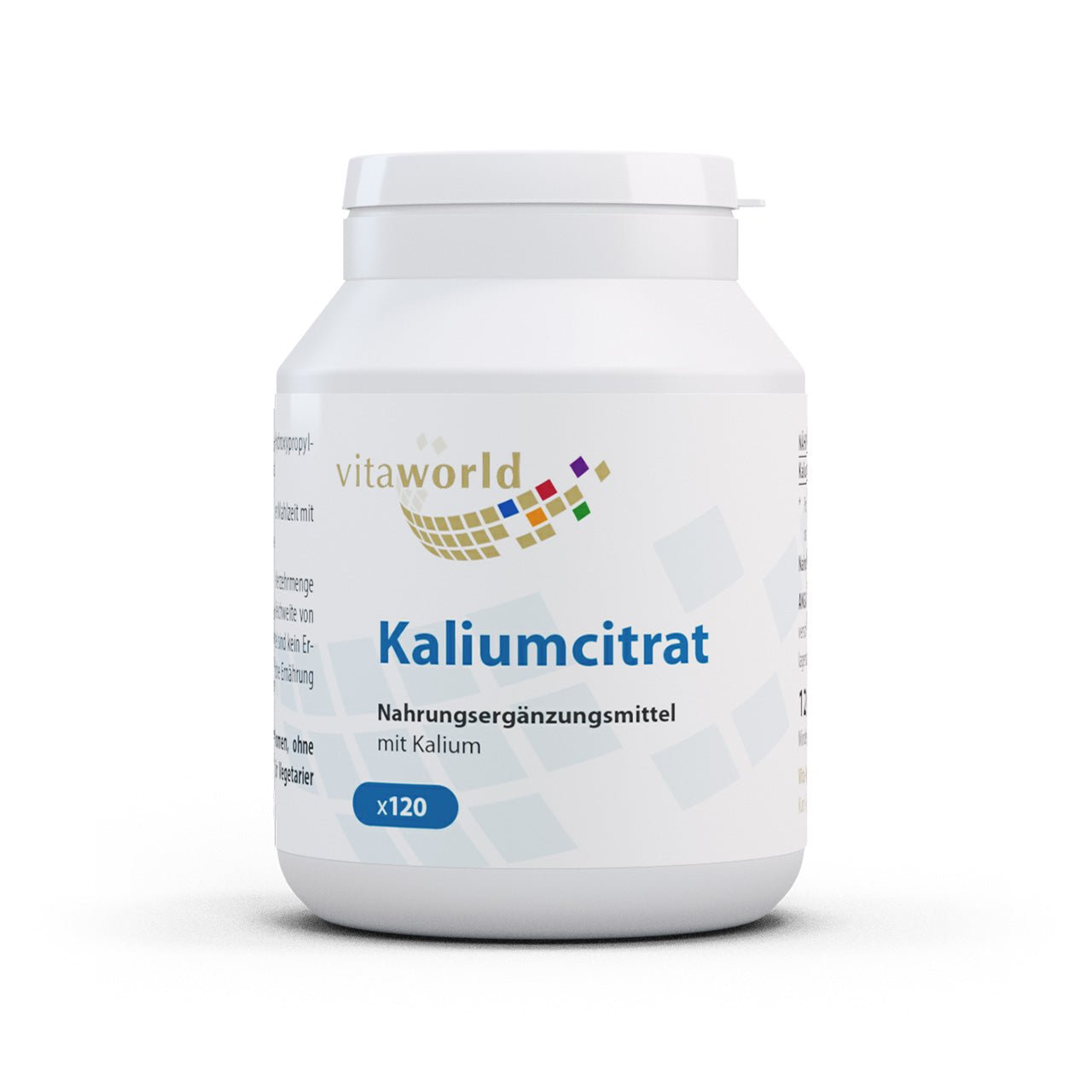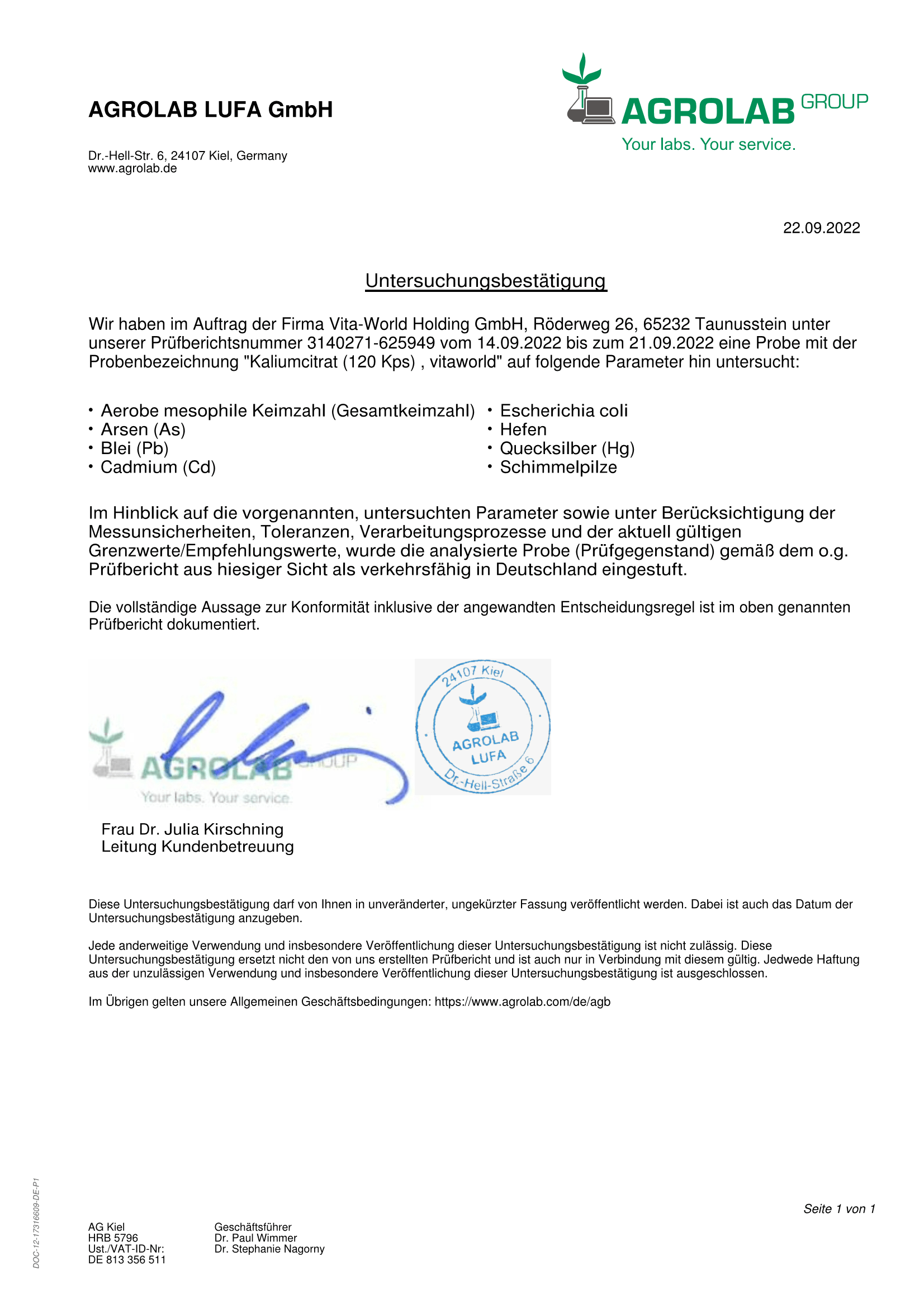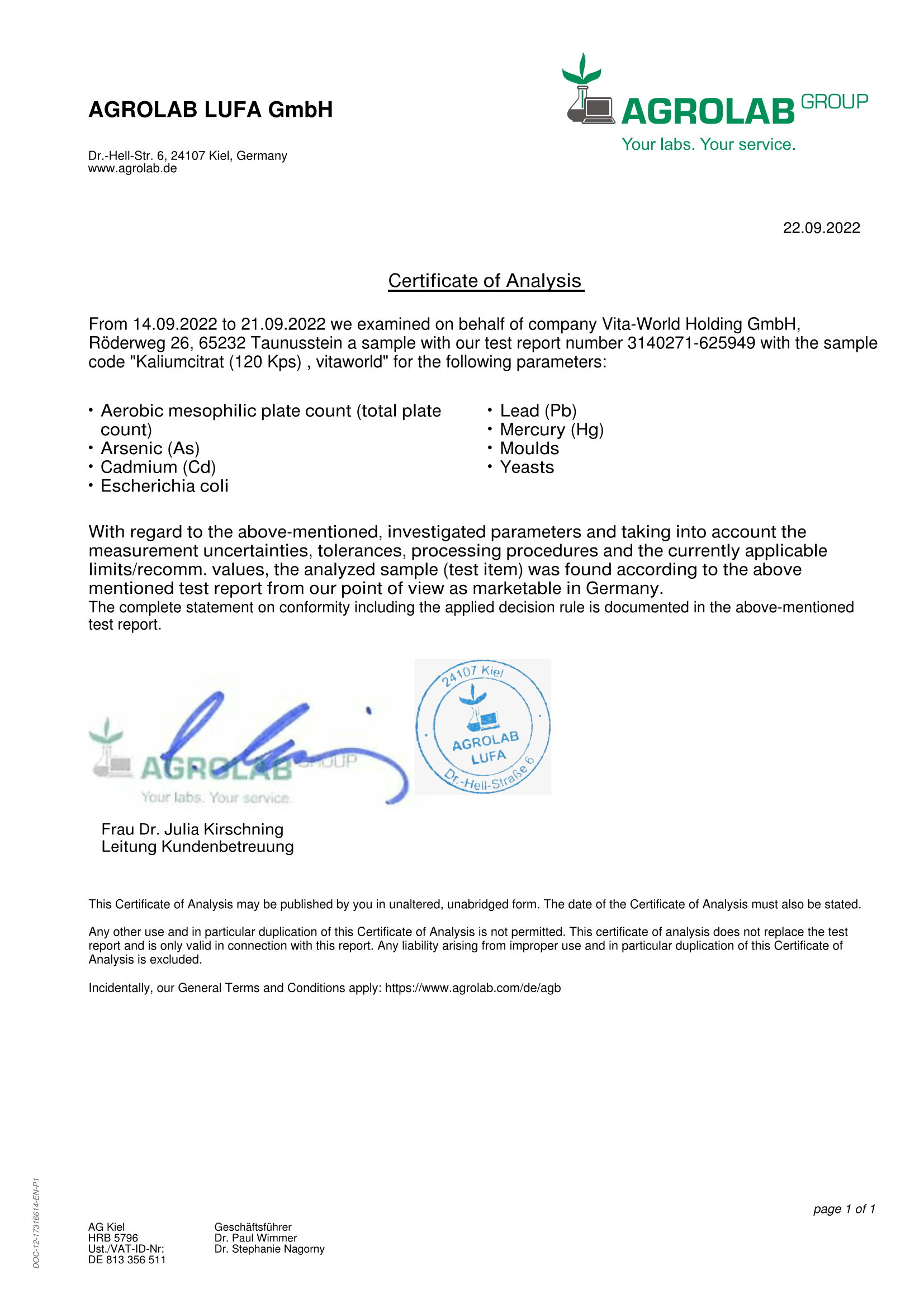 Potassium citrate (120 caps)
Translation missing: en.products.product.price.regular_price
€14,90
Translation missing: en.products.product.price.sale_price
€14,90
Translation missing: en.products.product.price.regular_price
€19,90
Tax included.
Voraussichtliche Zustellung:Oct 10 - Oct 14

Kostenlose Lieferung: für alle Bestellungen ab €200

Guaranteed Safe & Secure Checkout
Potassium citrate (120 caps)
Beschreibung
Versand
Produktbewertungen
Important for potassium deficiency - potassium citrate

Potassium is a mineral that is involved in numerous vital processes within the body: It regulates the water balance and blood pressure, is involved in the Transmission of impulses from nerve and muscle cells and plays an important role in energy production and in the gastrointestinal tract.
The body normally regulates the potassium balance very well. Potassium deficiency is very rare and excess potassium is simply excreted from the body. However, certain external influences can lead to an unbalanced potassium balance. An excess of potassium is usually related to the intake of certain medications, reduced kidney function or a low pH value in the blood. Dehydration, severe diarrhea, or blood pH levels that are too high can lead to a potassium deficiency. Here, an additional intake of potassium is often recommended.
Alle Bestellungen werden in der Regel innerhalb von 3 Werktagen bearbeitet. An Sonn- und Feiertagen werden keine Bestellungen versandt oder zugestellt.
Unser bevorzugter Lieferant ist DHL. Die Versandkosten für Ihre Bestellung werden an der Kasse berechnet und angezeigt. Wir akzeptieren Rücksendungen bis zu 14 Tage nach der Lieferung, wenn der Artikel unbenutzt und in seinem ursprünglichen Zustand ist. Wir erstatten Ihnen den vollen Bestellwert.