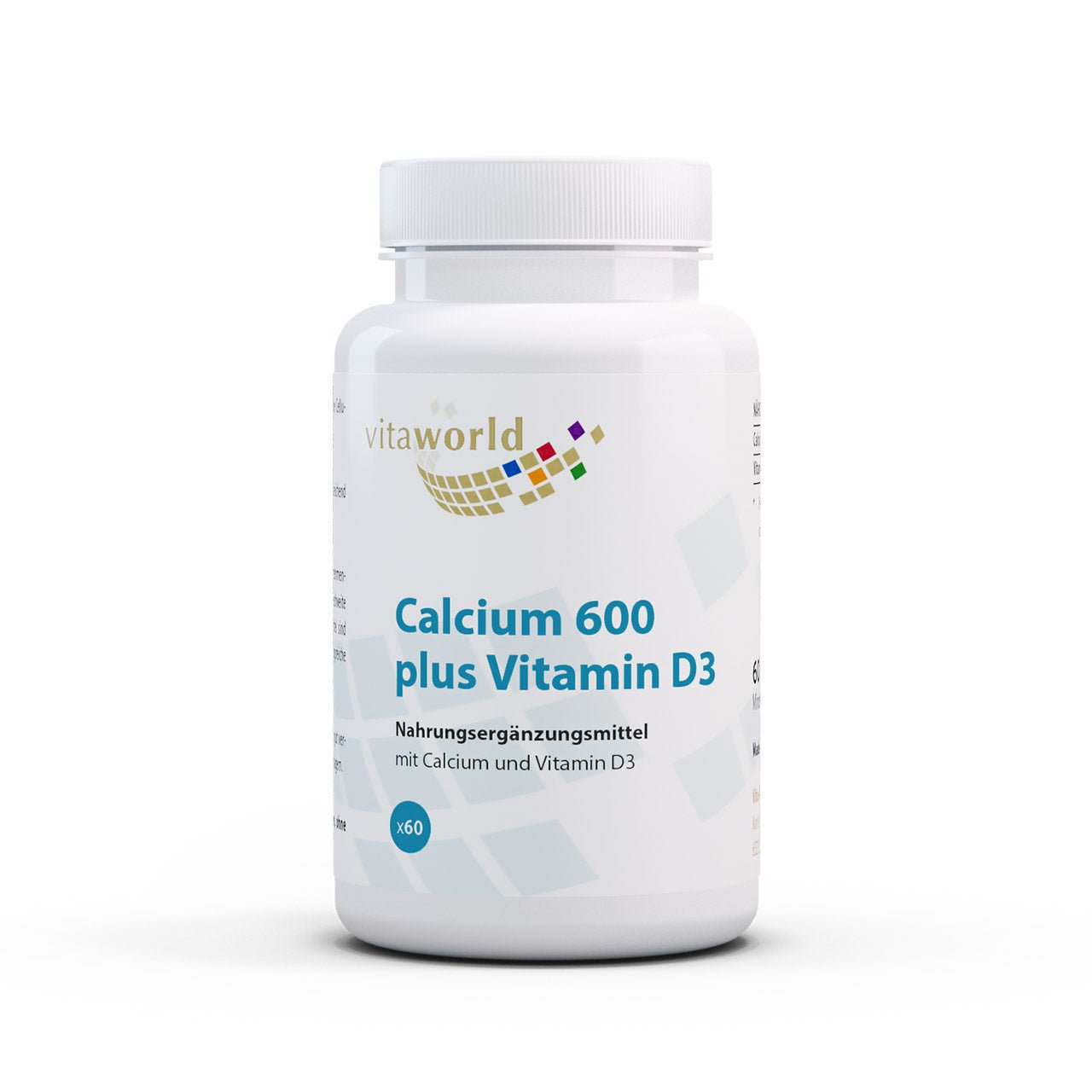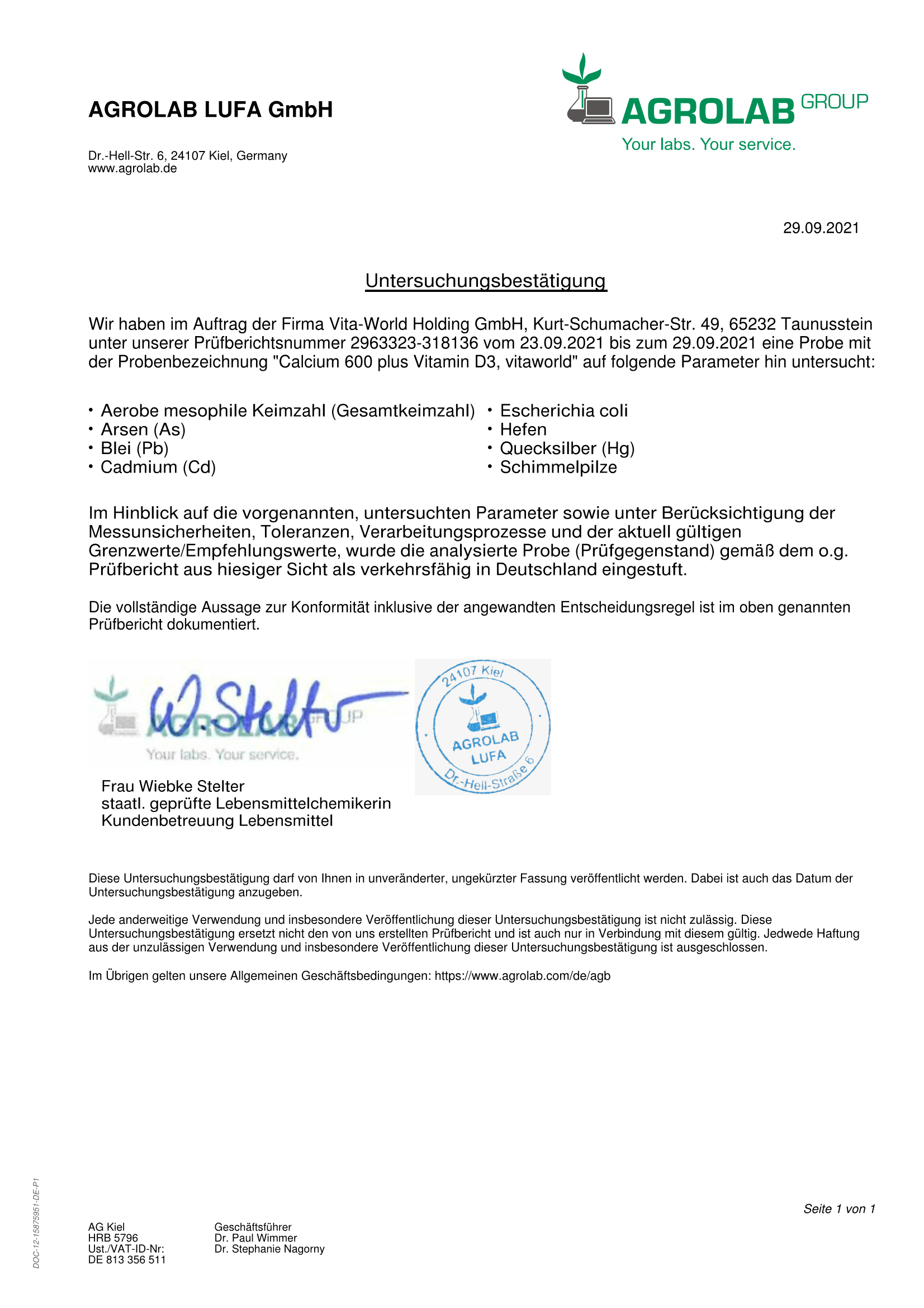 Calcium 600 plus vitamin D3 (60 tablets)
Translation missing: en.products.product.price.regular_price
€11,90
Translation missing: en.products.product.price.sale_price
€11,90
Translation missing: en.products.product.price.regular_price
€14,90
Tax included.
Voraussichtliche Zustellung:Oct 10 - Oct 14

Kostenlose Lieferung: für alle Bestellungen ab €200

Guaranteed Safe & Secure Checkout
Calcium 600 plus vitamin D3 (60 tablets)
Beschreibung
Versand
Produktbewertungen
For bones and teeth - calcium + vitamin D3

The two nutrients calcium and vitamin D3 play an important role in building bones and in other bodily functions that depend on optimal care are addicted to these two important nutrients. Calcium is needed in particular for the teeth and bones, as these consist mainly of calcium compounds. Calcium is also important for signal transmission between nerve cells and for normal muscle function and the acid-base balance. It also plays an important role in blood clotting, as it is required to convert a blood clotting factor into its active form.
With regard to calcium, vitamin D3 has an important helper function: it increases calcium absorption, promotes calcium incorporation in the bones and is involved in regulating the calcium level in the blood. Together, calcium and vitamin D3 ensure that the bones remain stable and healthy. A lack of calcium and vitamin D3 in adults can lead to osteoporosis, also known as bone loss, and in the growth phase to the bone disease rickets.
Alle Bestellungen werden in der Regel innerhalb von 3 Werktagen bearbeitet. An Sonn- und Feiertagen werden keine Bestellungen versandt oder zugestellt.
Unser bevorzugter Lieferant ist DHL. Die Versandkosten für Ihre Bestellung werden an der Kasse berechnet und angezeigt. Wir akzeptieren Rücksendungen bis zu 14 Tage nach der Lieferung, wenn der Artikel unbenutzt und in seinem ursprünglichen Zustand ist. Wir erstatten Ihnen den vollen Bestellwert.