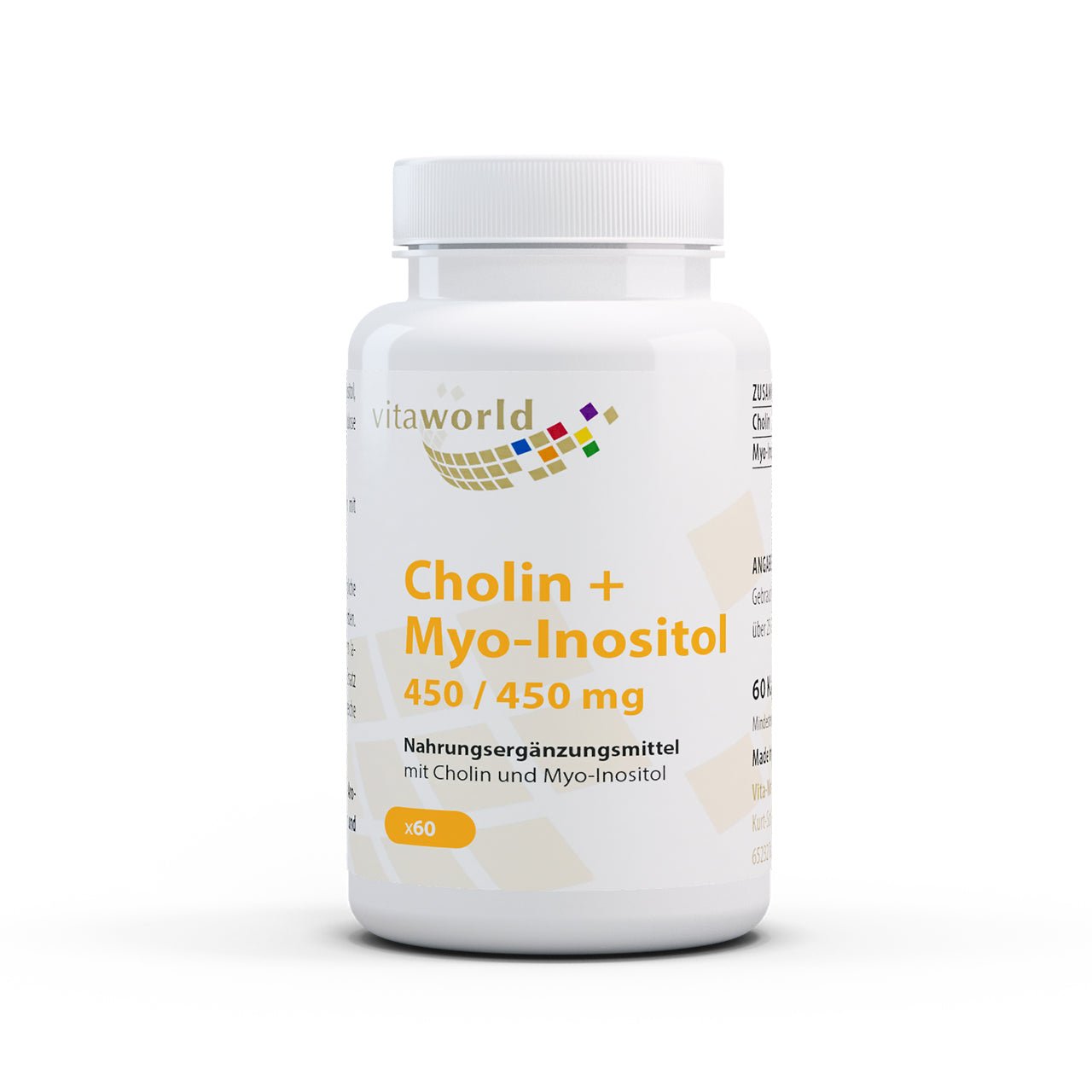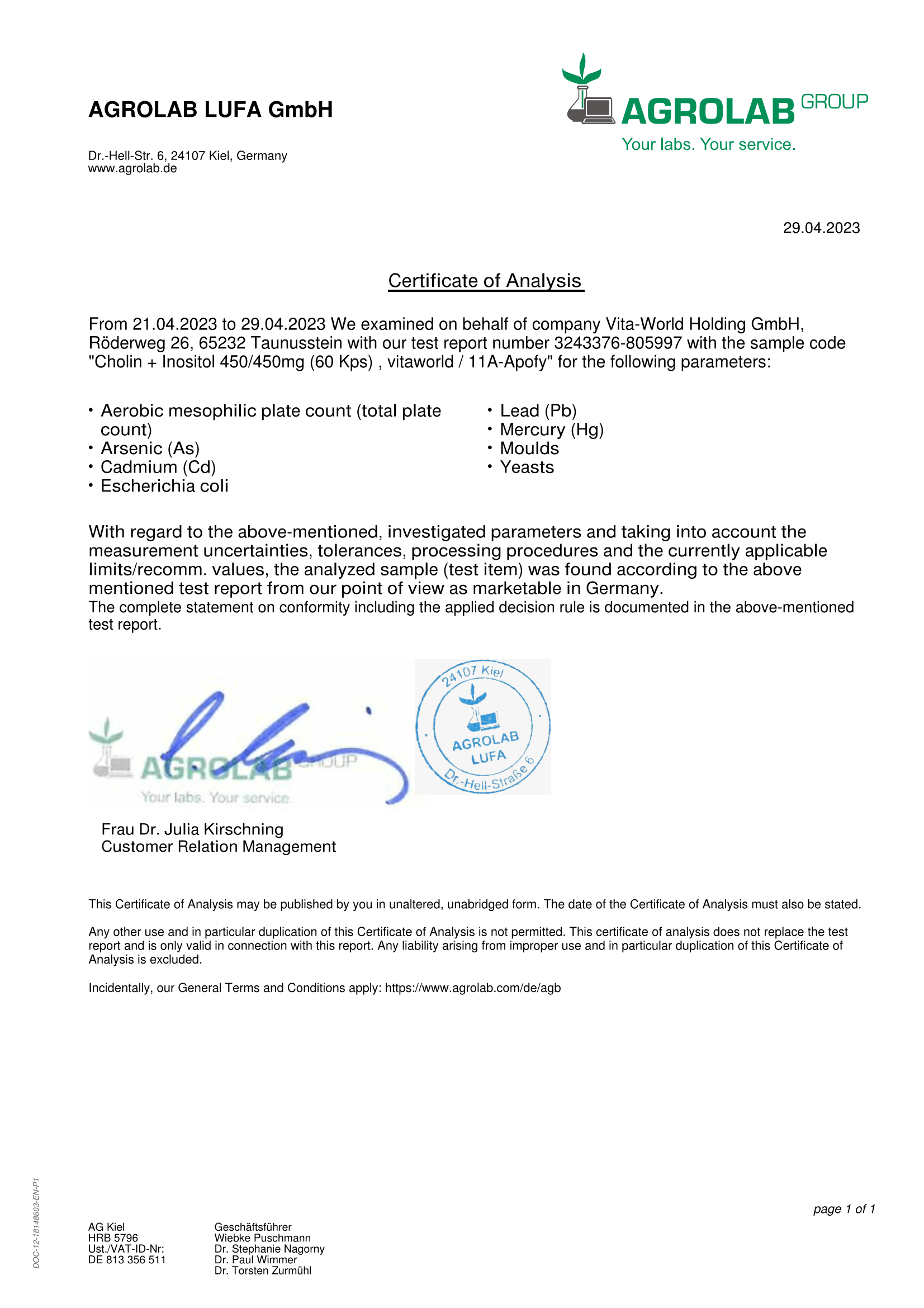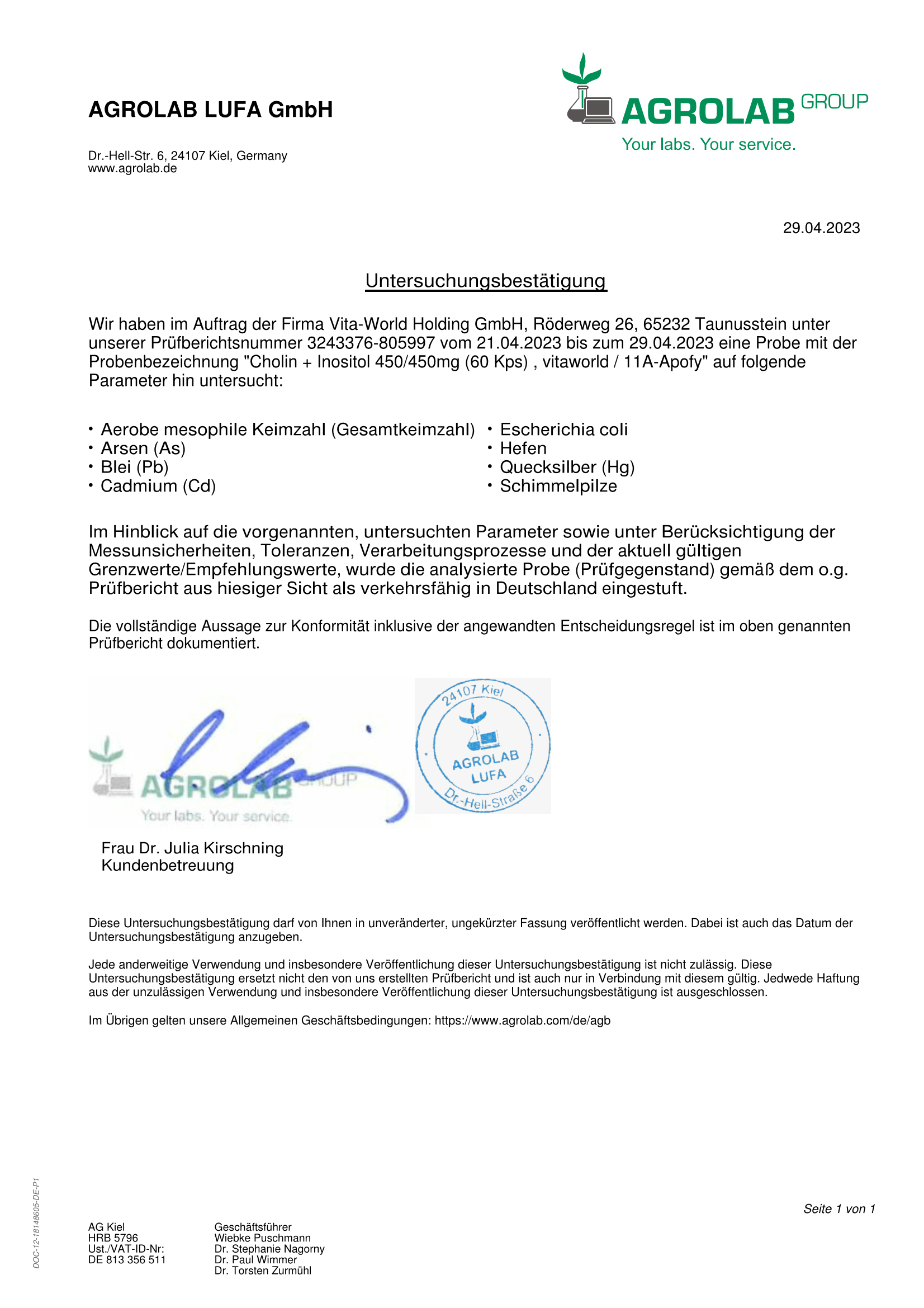 Choline + Inositol 450/450 mg (60 caps)
Translation missing: en.products.product.price.regular_price
€12,90
Translation missing: en.products.product.price.sale_price
€12,90
Translation missing: en.products.product.price.regular_price
€14,90
Tax included.
Voraussichtliche Zustellung:Oct 10 - Oct 14

Kostenlose Lieferung: für alle Bestellungen ab €200

Guaranteed Safe & Secure Checkout
Choline + Inositol 450/450 mg (60 caps)
Beschreibung
Versand
Produktbewertungen
A powerful combination - choline + myo-inositol
Choline is a semi-essential nutrient. It is therefore partly formed by the body itself, but not in sufficient quantities. Choline should therefore be ingested through food, it is mainly found in animal products. Choline plays an important role in the body. It is part of the phospholipids that are needed to build the cell membrane. The best known is lecithin, also known as phosphatidylcholine. Choline also contributes to normal fat metabolism and normal liver function. It is also required for the production of acetylcholine. We use plant-based choline bitartrate in our product, which can be used very well by the body. Vegetarians and vegans can also supplement their diet with choline.
Inositol, also known as vitamin B8, used to be classified as a vitamin because it shares certain similarities with the B vitamins. This fact is now considered obsolete, as it was discovered that the body can make inositol itself - from glucose. Because of its sweet taste, inositol used to be called "muscle sugar". Inositol is contained in almost all tissues in the human body and is required for the proper functioning of cell membranes and the nervous system. The highest inositol concentrations can be found in the brain, where inositol plays a role as a messenger.
Since both active ingredients reinforce each other, we use choline + myo-inositol in the ideal ratio of 1:1 for our product.
Due to legal requirements, we are unfortunately not allowed to provide any information on the use and effects of our products. Please find out more from your doctor or non-medical practitioner or from specialist literature and specialist websites on the Internet.
Alle Bestellungen werden in der Regel innerhalb von 3 Werktagen bearbeitet. An Sonn- und Feiertagen werden keine Bestellungen versandt oder zugestellt.
Unser bevorzugter Lieferant ist DHL. Die Versandkosten für Ihre Bestellung werden an der Kasse berechnet und angezeigt. Wir akzeptieren Rücksendungen bis zu 14 Tage nach der Lieferung, wenn der Artikel unbenutzt und in seinem ursprünglichen Zustand ist. Wir erstatten Ihnen den vollen Bestellwert.