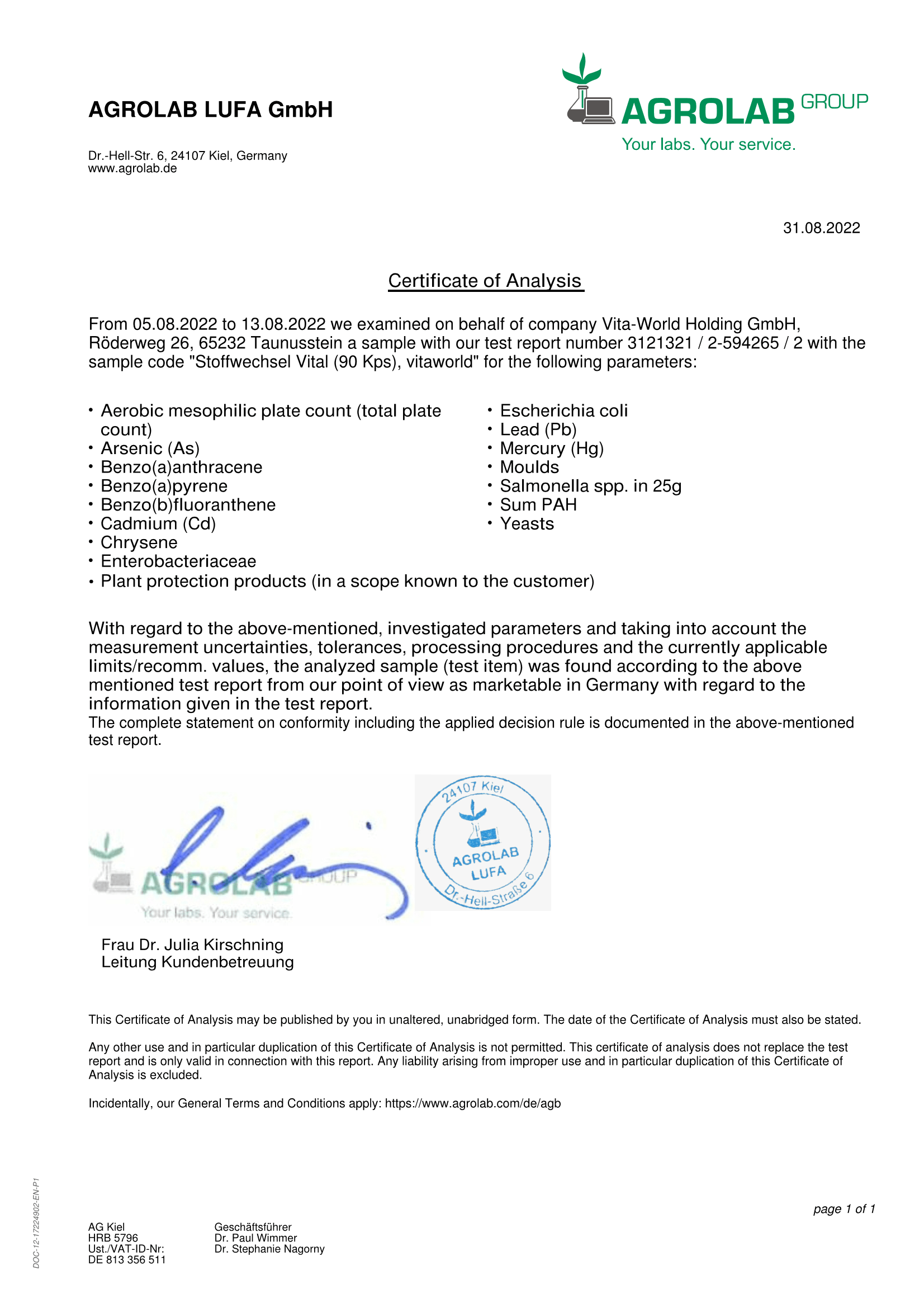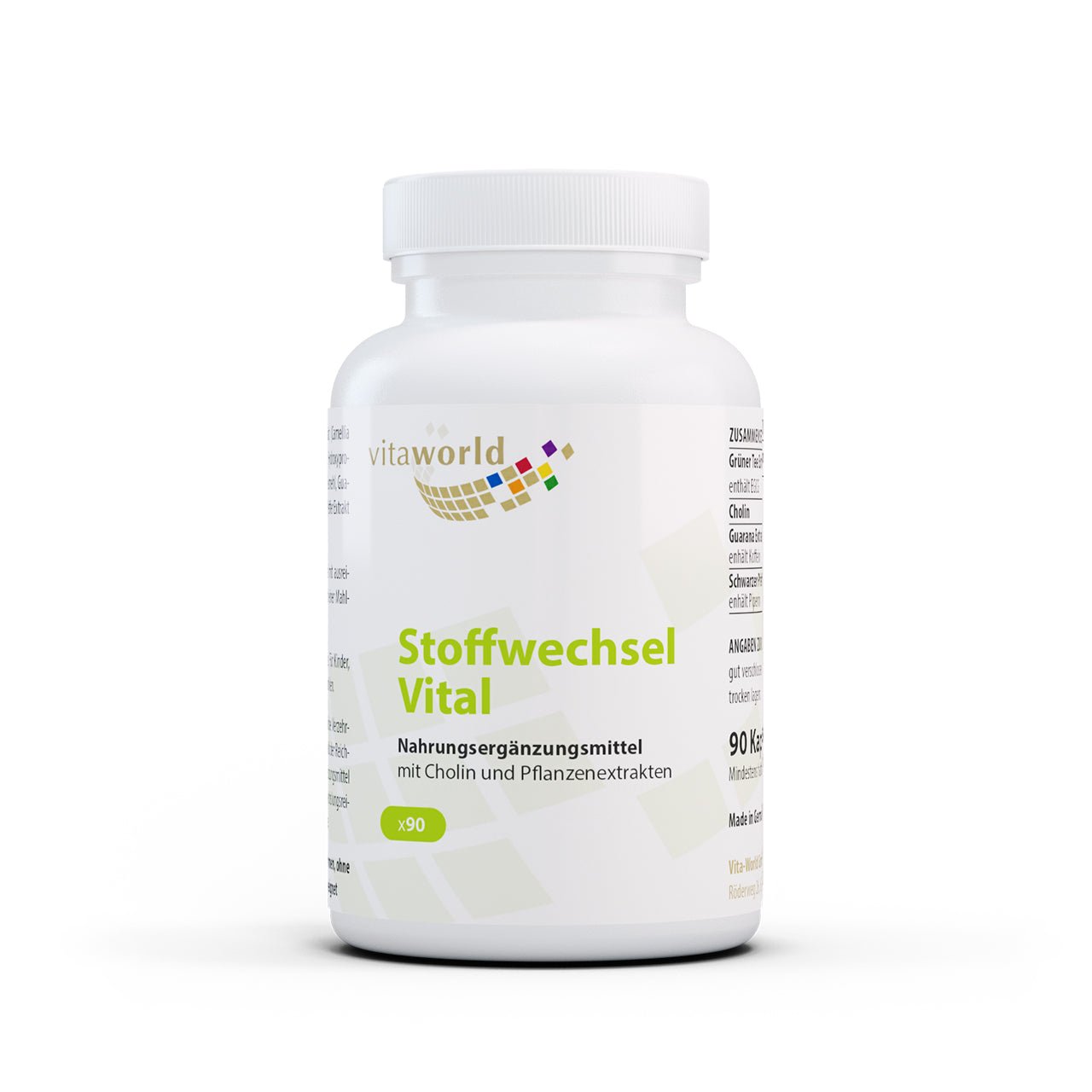 Metabolism Vital (90 Kps)
Translation missing: en.products.product.price.regular_price
€19,90
Translation missing: en.products.product.price.sale_price
€19,90
Translation missing: en.products.product.price.regular_price
€24,90
Tax included.
Voraussichtliche Zustellung:Dec 11 - Dec 15

Kostenlose Lieferung: für alle Bestellungen ab €200

Guaranteed Safe & Secure Checkout
Metabolism Vital (90 Kps)
Beschreibung
Versand
Produktbewertungen
For more energy - Metabolism Vital
The more active your metabolism is, the more energy you have. In addition, with a good metabolism you can maintain your weight more easily. Drinking plenty of fluids, eating a protein-rich diet, getting good sleep and exercising are some ways to boost your metabolism. But our Metabolism Vital Formula can also support you here.
It contains choline, which plays an important role in the body. Choline is a semi-essential nutrient. It is partly produced by the body itself, but not in sufficient quantities. Choline should therefore be consumed through food; it is mainly found in animal products. Choline contributes to normal fat metabolism and liver function. In our product we use plant-based choline bitartrate, which can be utilized very well by the body.
It also contains green tea extract and caffeine from guarana extract. Green tea has been valued for thousands of years and contains the polyphenol epigallocatechin gallate (EGCG). Guarana extract contains natural caffeine, which is known for its stimulating effects.
So that the active ingredients can be better absorbed by the body, we have supplemented Metabolism Vital with piperine, a component of black pepper.
Due to legal requirements, we are unfortunately not allowed to provide any information about the use and effects of our products. Please find out more from your doctor or alternative practitioner or in specialist literature and on specialist websites on the Internet.
Alle Bestellungen werden in der Regel innerhalb von 3 Werktagen bearbeitet. An Sonn- und Feiertagen werden keine Bestellungen versandt oder zugestellt.
Unser bevorzugter Lieferant ist DHL. Die Versandkosten für Ihre Bestellung werden an der Kasse berechnet und angezeigt. Wir akzeptieren Rücksendungen bis zu 14 Tage nach der Lieferung, wenn der Artikel unbenutzt und in seinem ursprünglichen Zustand ist. Wir erstatten Ihnen den vollen Bestellwert.