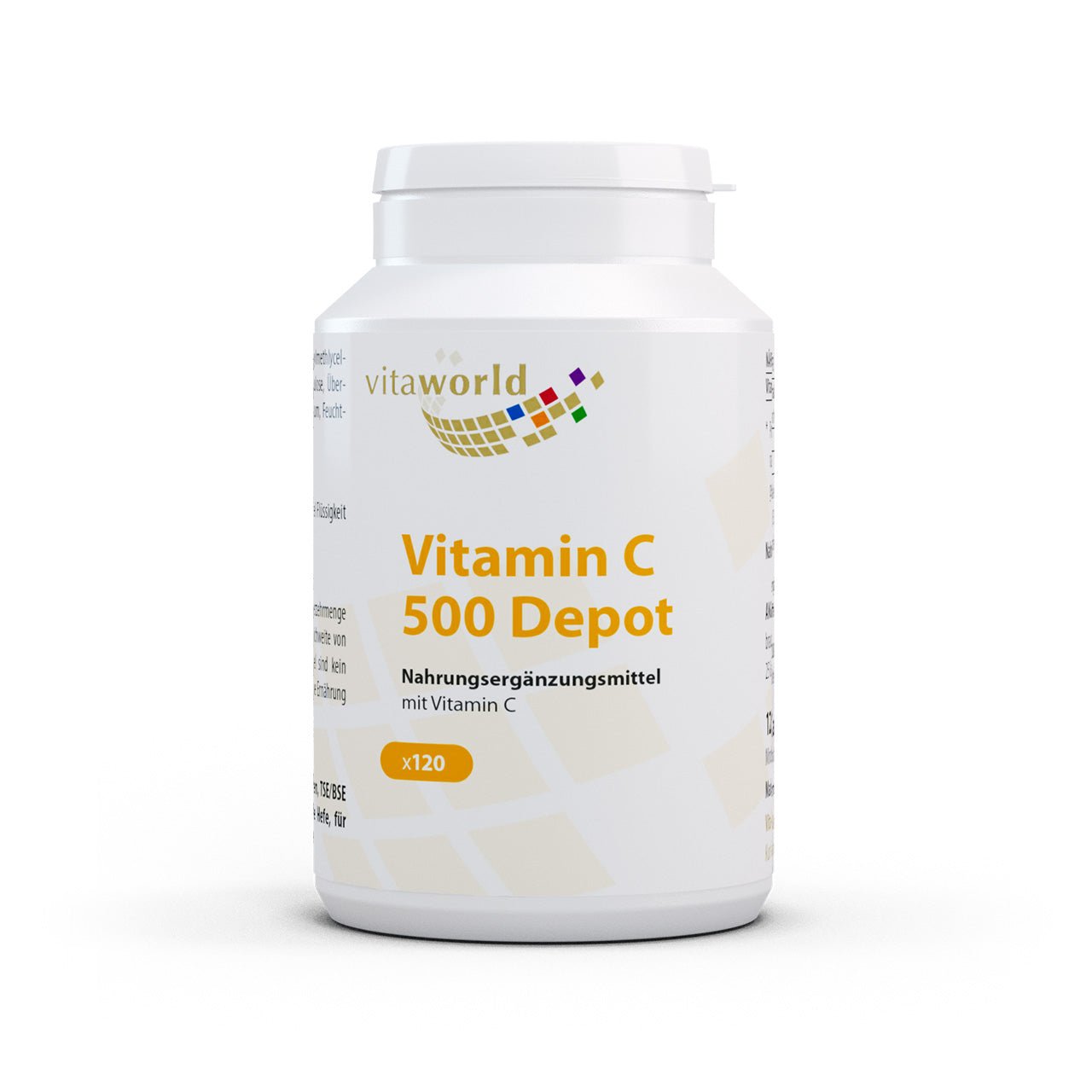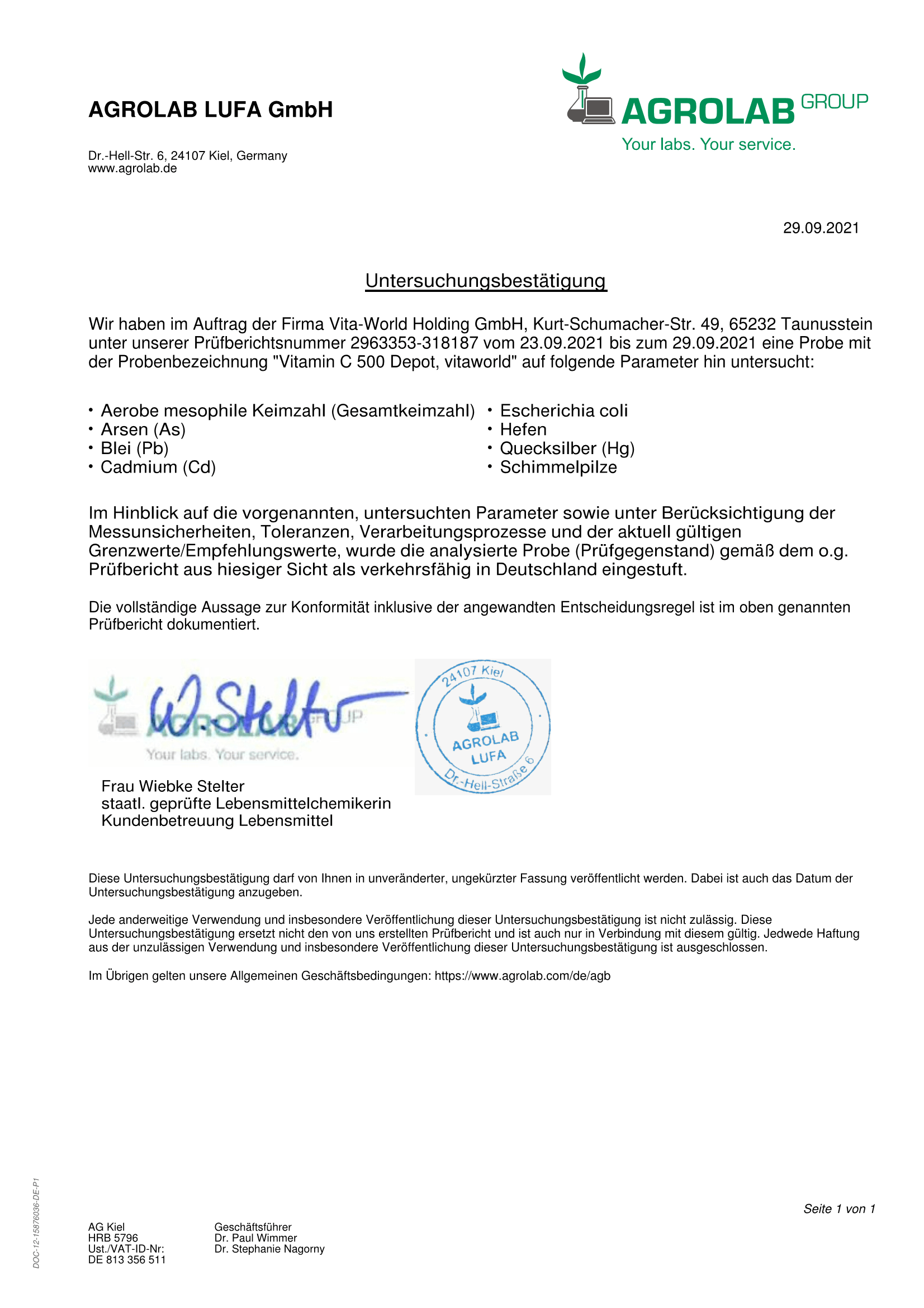 Vitamin C 500 Depot (120 caps)
Translation missing: en.products.product.price.regular_price
€17,90
Translation missing: en.products.product.price.sale_price
€17,90
Translation missing: en.products.product.price.regular_price
€19,90
Tax included.
Voraussichtliche Zustellung:Dec 11 - Dec 15

Kostenlose Lieferung: für alle Bestellungen ab €200

Guaranteed Safe & Secure Checkout
Vitamin C 500 Depot (120 caps)
Beschreibung
Versand
Produktbewertungen
Always enough vitamin C - Vitamin C 500 depot

Vitamin C not only supports the immune system and strengthens the immune system, it also has many other important tasks in the human body: helps as an antioxidant to render free radicals harmless. It supports the nervous system and energy metabolism. Vitamin C reduces tiredness and fatigue and supports the psyche. It also protects blood vessels and supports collagen formation in cartilage and bones.
The ascorbic acid we use has an enteric coating (coated). This means that vitamin C reaches the intestines and our depot capsules provide the body with the vital vitamin over a longer period of time.
Alle Bestellungen werden in der Regel innerhalb von 3 Werktagen bearbeitet. An Sonn- und Feiertagen werden keine Bestellungen versandt oder zugestellt.
Unser bevorzugter Lieferant ist DHL. Die Versandkosten für Ihre Bestellung werden an der Kasse berechnet und angezeigt. Wir akzeptieren Rücksendungen bis zu 14 Tage nach der Lieferung, wenn der Artikel unbenutzt und in seinem ursprünglichen Zustand ist. Wir erstatten Ihnen den vollen Bestellwert.